New York 4/14/2020 Samantha Heavrin
KyANA CRNAs on the COVID-19 Front lines in the HotSpots
Disclaimer:  KyANA does not endorse or sponsor the content within blog posts. KyANA shall not be responsible or liable, directly or indirectly, for any damage or loss caused or alleged to be caused by or in connection with the use information contained within posts. The contents of the KyANA blog, such as text, graphics, images, and other material are for informational purposes only. The content is not intended to be a substitute for professional medical advice, diagnosis, or treatment. Always seek the advice of your physician or other qualified health provider with any questions you may have regarding a medical condition. Never disregard professional medical advice or delay in seeking it because of something you have read on the KyANA blog. The KyANA reserves the right to reject any blog post or comment for any reason.
4/14/2020
Day 12:
Zach Ary, Salle McAfee and I went on a walk today! We also went to the 9/11 memorial which is closed, like everything else.
Just a Side-note:  I heard there are pictures of NYC with large groups of people. Those are old or fake. The most visible individuals in the city are military and police.  Nobody is permitted to congregate. No one travels without masks. In any direction, you will not see more than 4 people.
The busiest time is rush hour and there are just a few cars on the road, mostly headed in the direction of the financial district. Traffic at rush hour is similar to Louisville on a Saturday.  Our drivers have told us that, on a normal non-covid day, our commute would take at least an hour. It currently takes 10 mins.  These pictures include Times Square. As you can see....vacant. The rest of NYC looks the same.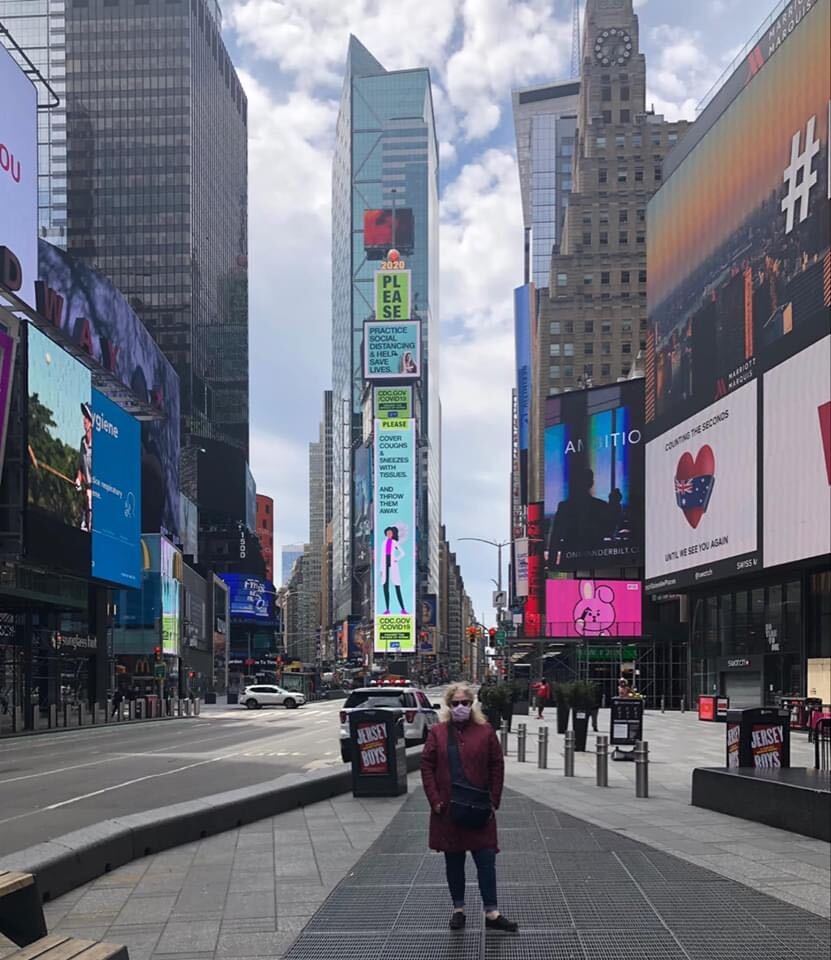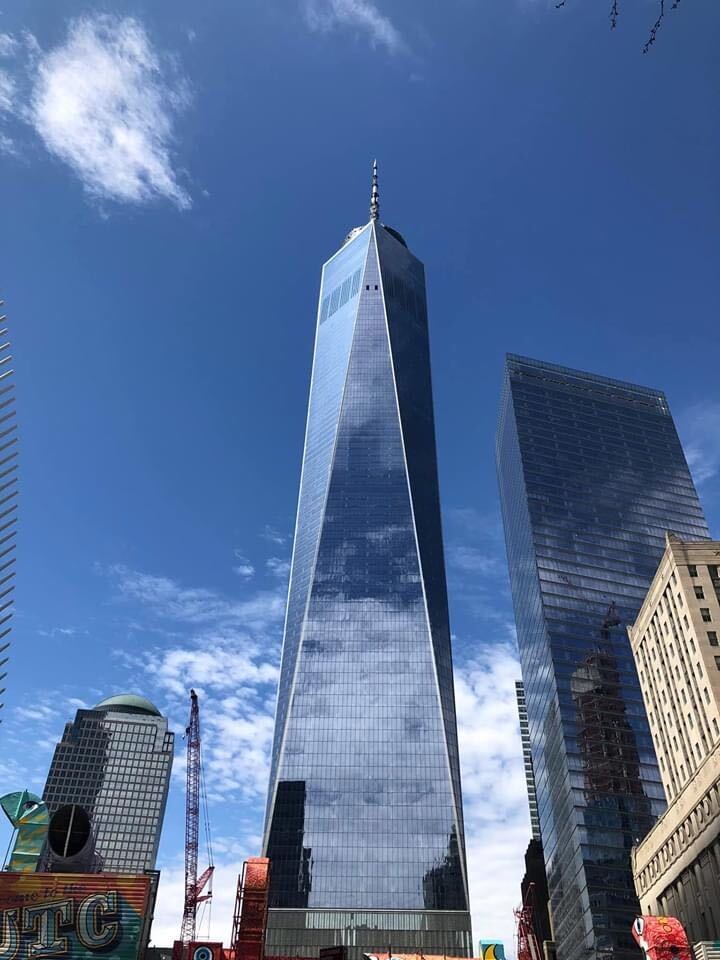 I got my day off and I'm so happy. Still tired but the mental break has been nice.  I hung out with Samantha Heavrin pretty much all day and explored downtown Manhattan most of the day. We attempted to see the 9/11 memorial but they had the water turned off to the memorial and a small barrier around it to where we couldn't get super close. We could get within about 10-15 feet though. It's pretty crazy to stand there knowing what happened almost 19 years ago and try and picture in my head those exact moments and the day it happened, as well as the days and months after.
A couple pics are what I could capture today as well as one Sam took. The Freedom Tower is very nice. It literally blends in with the sky and looks as if you can see right through it. I also got a pic of Times Square during the day to show how empty NYC is during the day also! I really do love this city and it really does have a place in my heart. The giant is getting much needed sleep, to come back greater and better than ever.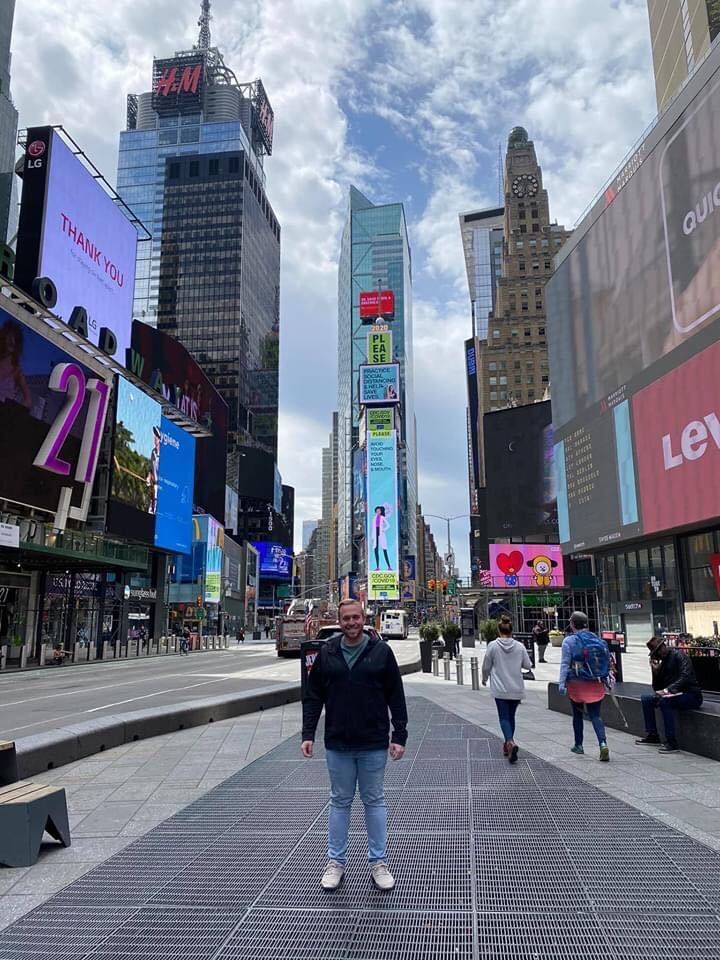 When we arrive home from our shifts, if we still have feet (if they haven't fallen off), we use this UV light.
It zaps the virus and kills it Dead!  I ordered a wand before I left for NYC. It still hasn't arrived. Those are Salle McAfee's gorgeous feet!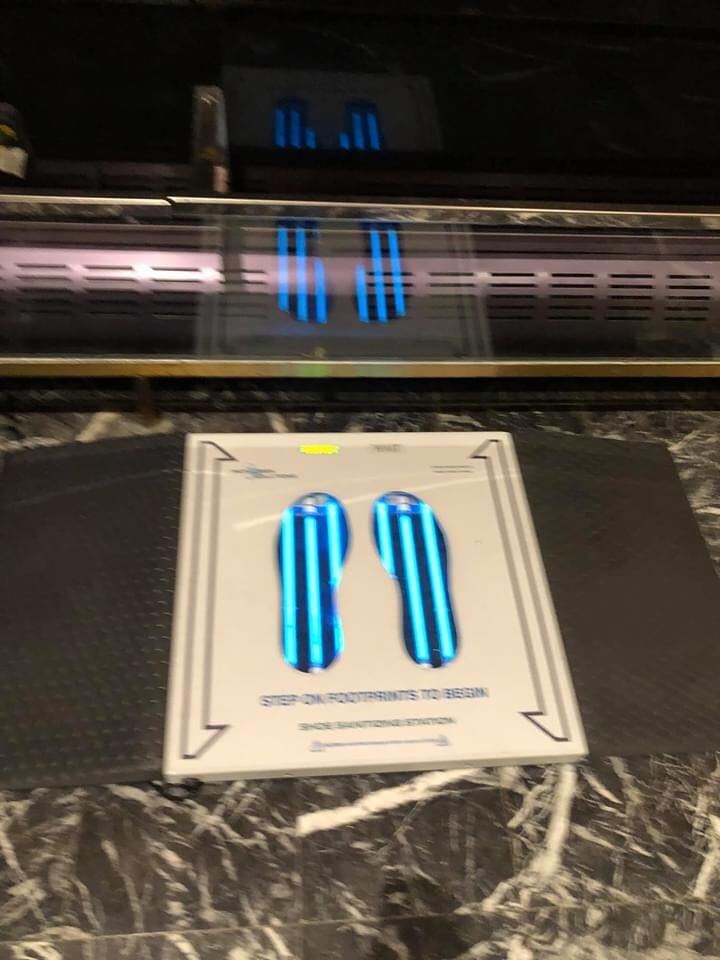 Mayor De Blasio is speaking to the city's food need. People are running out of money and their ability to obtain food is limited. The mayor has established two methods of obtaining food: delivered hot meals and delivered groceries. Everyone is eligible, regardless of income or immigration status. Way to go NYC! I hope we're doing this across the country!
Share this post: